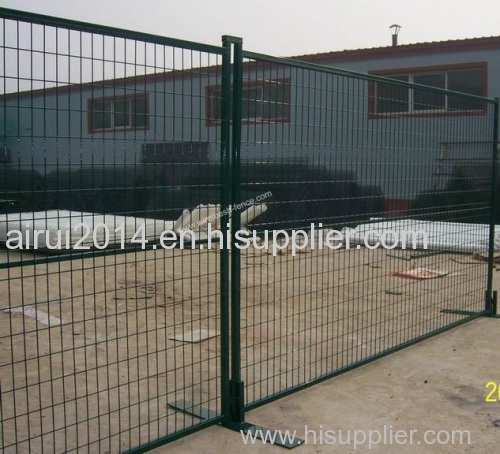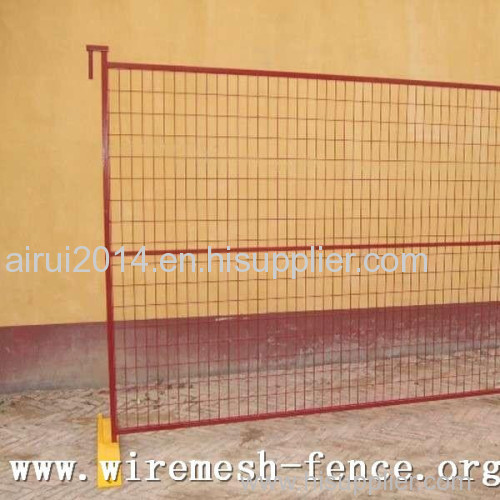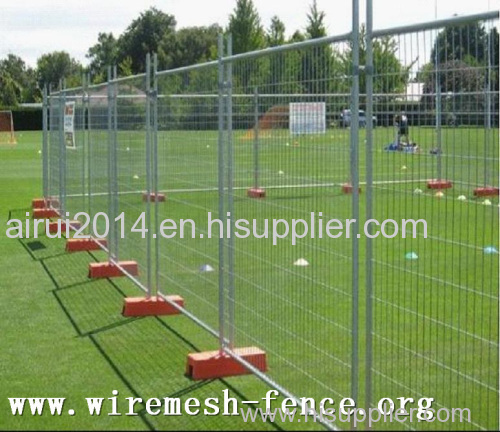 Temporary Fence
Temporary fence, but also known as mobile fences, temporary fences, portable safety fence net

Category: Temporary fence from the process point of view can be divided into two 1. Welded mesh temporary fence 2. Woven mesh temporary fence.
Material:Low carbon steel wire,pvc wire,galvanized wire
Surface treatment: hot zinc, dip, spray, sand blasting, electrostatic spraying.
Specifications are wire diameter :3.6-6mm
Aperture: 50X200mm 75X150mm 80X160mm 100X200mm, etc.

Mesh height :1.0-2 .0 m mesh width :2.0-3 .0 m
Column: square pillar round pillar of new security column column Peach
Usage:Temporary fencing and crowd control barriers for major public events, sports, concerts, festivals, gatherings… etc.